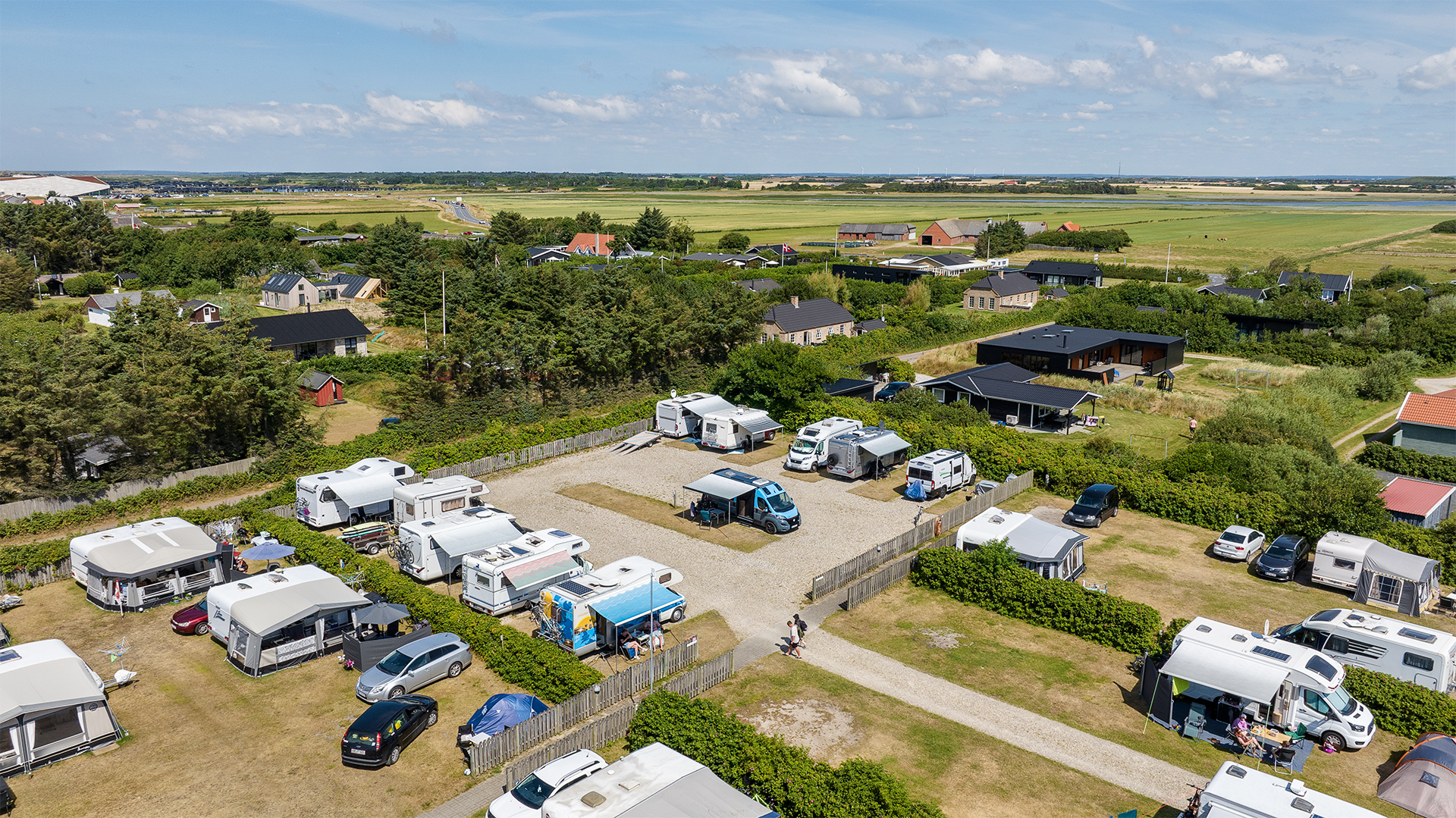 Campers are always welcome
Søndervig Camping is an ideal place to stay for the night if you want to go to the Northsee and Søndervig. The distance is only 600 meters.
You can adjust the price for your stay according to your needs. If you stay on the stellplatz and you use the facilities in your camper the price is DKK 125
Do you want to use the facilities on the campsite? That is off course possible, you just pay a little extra for it.
camper facilities
Søndervig Camping have off course the necessary facilties for you with a camper.
Get fresh water in your water tank, get rid of your household waste and empty your waste water and your chemical toilet.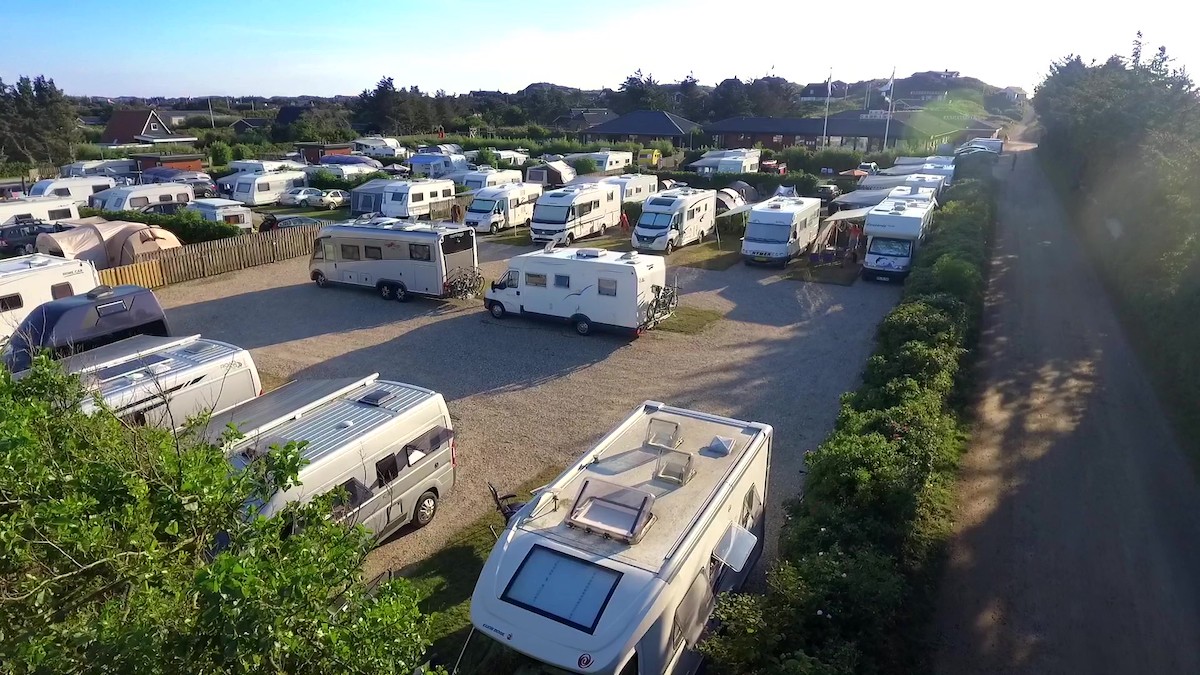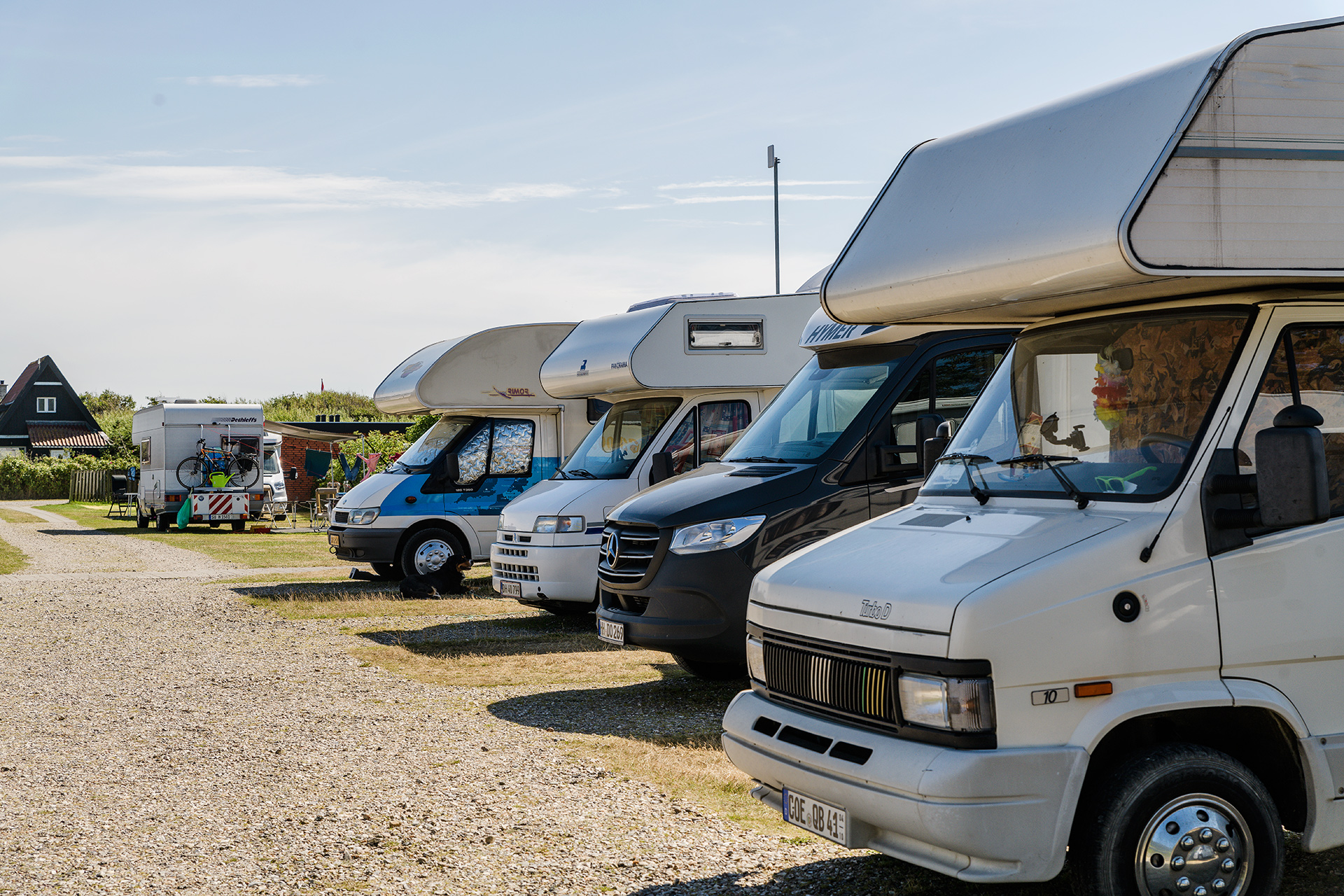 The stellplatz is open all year.
In the wintertime the campsite is closed and so are the facilities.
This means that in the winter the stellplatz is open for campers, who uses their own toilets and showers. Although you can always empthy toilet and waste water, have drinkingwater.
You can buy access to electricity
We are experienced campers ourselves and have driven camper for more than 20 years.
We know, what is important, when you are looking for a place for your camper and the requirements for campsites like ours. We have visited many nice spots in Danmark and Europe. 
We are looking forward to welcome you and your camper☀️
Camper at Søndervig Camping
Choose on the options below:
It is not possible to book "Quite simply" and "A little extra", but "All of it" can be booked, as it is pitches on the campsite and not on the stellplaz. 
"Quite simply" is possible all year – even though the campsite ist closed. However be aware that in the winter it is only possible to stay on the stellplatz if you have your own toilet in the camper.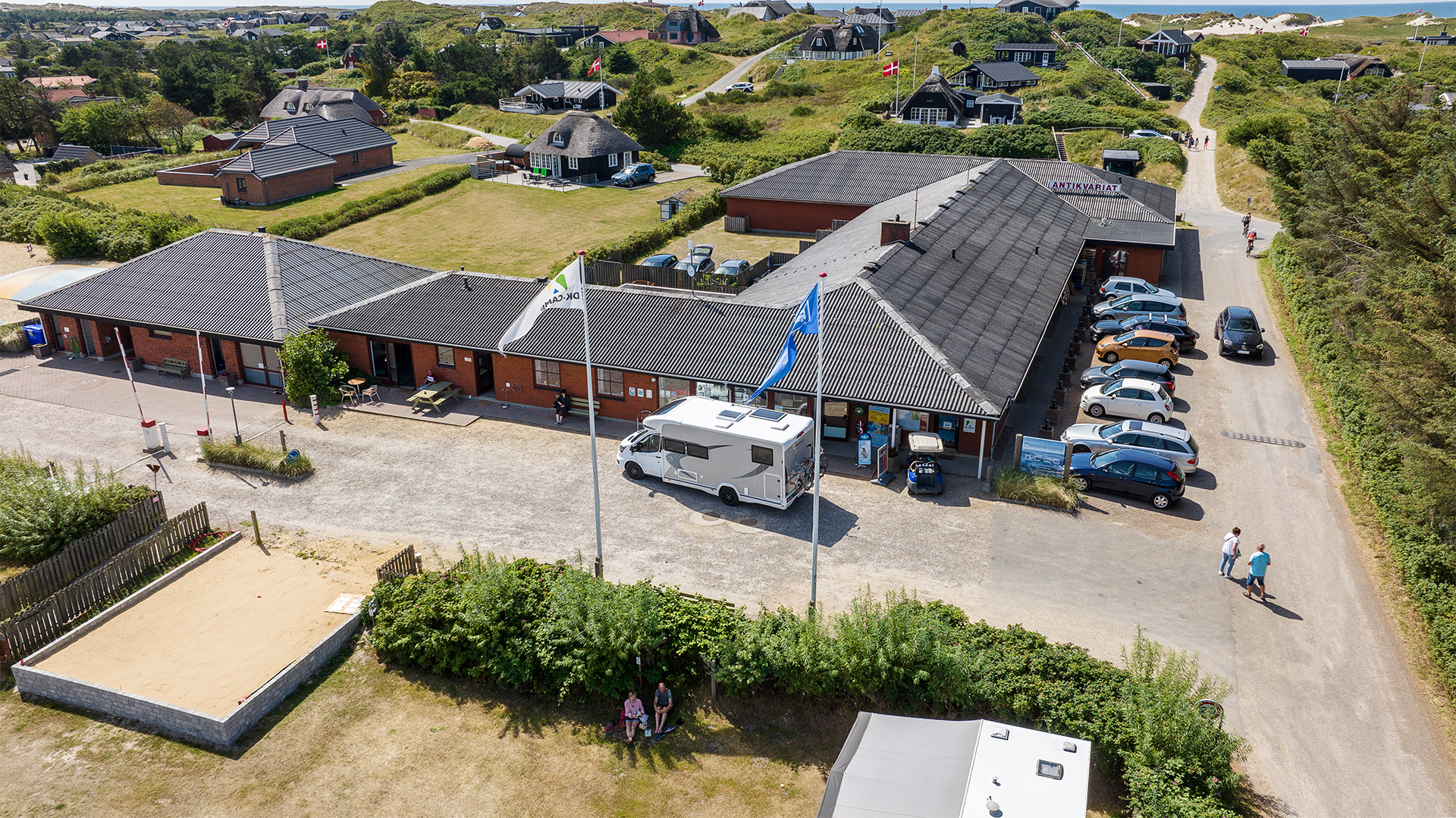 Quite Simply
From DKK 125 / EUR 17
DKK 125 / EUR 17 for camper and persons
DKK 55 / EUR 8 for electricity (Electric heating is not allowed)

Overnight stay at the stellplatz

Emptying the chemical toilet

Emptying the waste water

Filling the fresh water tank

Get rid of your household waste

No access to the facilities on the campsite – incl. toilet and shower

Booking is not possible
A little extra
From DKK 195 / EUR 27
DKK 125 / EUR 17 for camper
DKK 35 / EUR 5 per person for access to facilities on the campsite
DKK 55 / EUR 8 for electricity (Electric heating is not allowed)

Overnight at the stellplatz

Emptying the chemical toilet

Emptying the waste water

Filling the fresh water tank

Get rid of your household waste

Booking is not possible
All of it
From DKK 237 / EUR 33
Overnight stay at Søndervig Camping

Larger pitches – all of them with grass

Access to all facilities at the campsite

Booking is possible
SØNDERVIG CAMPING is situated only 600 M
from the north see and OG SØNDERVIG