Campers on Søndervig Camping
At Søndervig Camping campers are always welcome.
No matter if you want to spend a holiday in Søndervig for a couple of days or are
on the move and just need a place to sleep.
You can adjust the price for your stay according to your needs. 
If you stay on the stellplatz and you use the facilities in you camper only you can stay for DKK 125. 
Do you wish to use the facilities on the campsite? That is off course possible, you just pay extra for it. 
In the wintertime the campsite is closed and also the facilities. This means that in the winter the stellplatz is open for campers, who uses their own toilets and showers. Although you can always empthy toilet and waste water, have drinkingwater. You can buy access to electricity 
Søndervig Camping is an ideal place to stay for the night if you want to go to the Northsee and Søndervig. The distance is only 600 meters.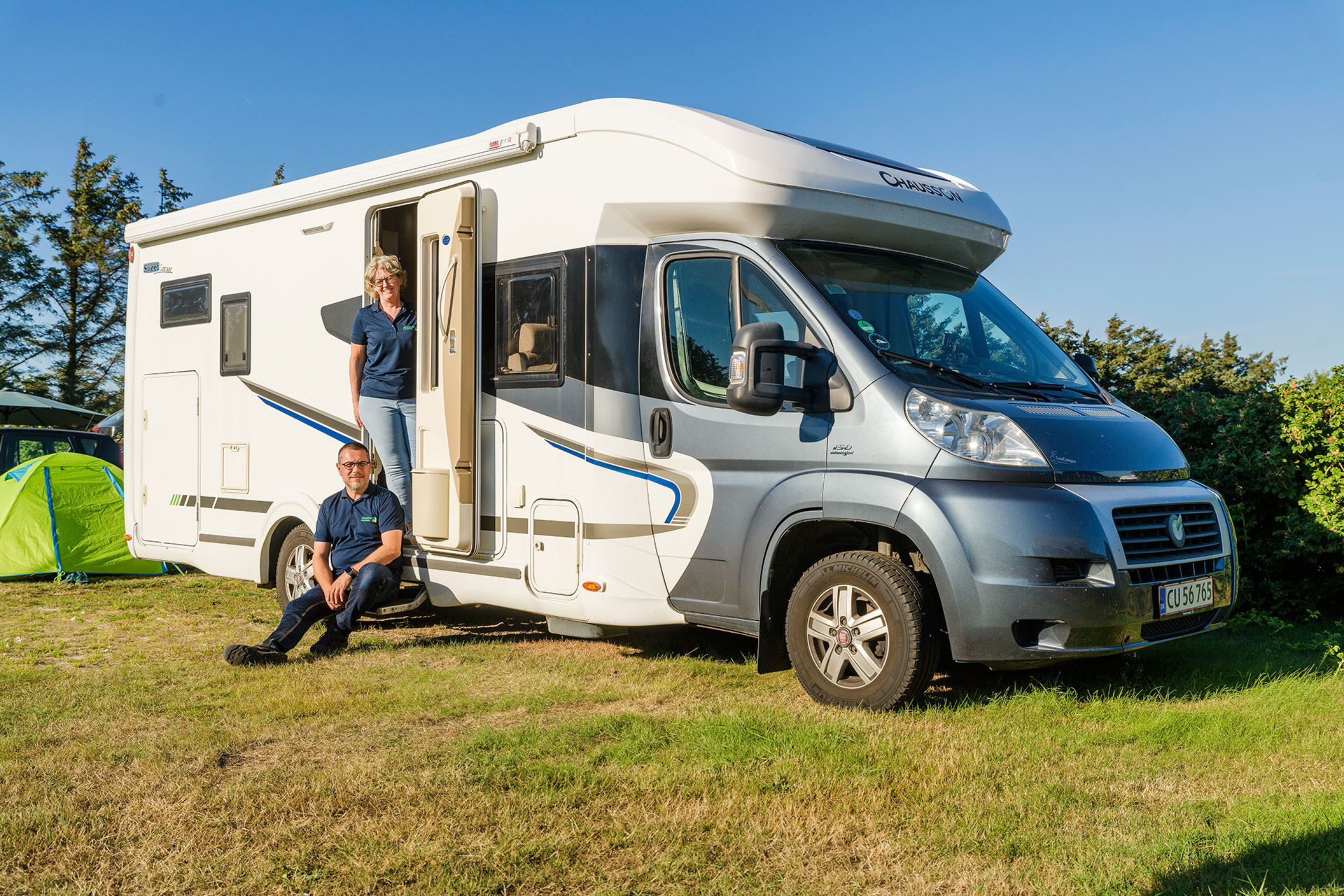 Søndervig Camping Solvej 2, Søndervig, DK-6950 Ringkøbing +45 97 33 90 34 post@soendervigcamping.dk
GPS-koordinater 56° 06′ 42,6" N og 8° 07′ 02,2" Ø (grader, minutter, sekunder) 56,11184° N og 8,11729° Ø (decimalgrader)
2022 har Søndervig Camping åbent fra 8. april til 23. oktober. Receptionen åbner altid kl. 8.00. Øvrige åbningstider varierer, men du kan altid komme ind og få en plads mellem kl. 8.00 og 21.00, også selvom receptionen ikke er bemandet. Ring gerne – hele året – på 9733 9034